About One World Mitigation


One World Mitigation & Forensic Services (OWMFS) is a small multi-service consulting firm. It has a wide reach to a global legal community and provides a full spectrum of mitigation services for criminal defense, capital defense, immigration law, employment law and personal injury law. In addition, psychotherapy and evaluation are available to other sectors on a case to case basis. Written advocacy is provided in the form of pre-pleading memoranda,, pre-sentencing reports, or hardship evaluations for immigration advocacy. Mitigation is also used for proving hardship in employment discrimination and personal injury cases requiring proof of trauma.

What is mitigation? In simple terms, it is the restorative practice of reducing harm and punishment in the context of criminal defense practice; and in a broader sense, it strives to ameliorate a situation. At OWMFS, the ethos that supports this practice is embodied in the Sanskrit Mantra: Lokah Samastah Sukhino Bhavantu. May all beings everywhere be happy and free, and may the thoughts, words, and actions of my own life contribute in some way to that happiness and to that freedom for all.




---
Director &
Expert Consultant


Shreya Mandal JD, LCSW has nearly twenty years of combined forensic and clinical experience, with extensive educational training. Her interdisciplinary background gives her a holistic approach to trauma informed mitigation and forensic advocacy. She is a Licensed Clinical Social Worker in New York State. Ms. Mandal received her Master of Social Work degree from Smith College School for Social Work and a Juris Doctorate degree from Rutgers Law School. Ms. Mandal has considerable specialized post-graduate interdisciplinary training. She is a graduate of Spence Trial Lawyers College. She is also a graduate of Harvard Medical School/ Harvard Program in Refugee Trauma, where she received post-graduate training in Global Mental Health, Trauma, and Recovery. Ms. Mandal is fluent in Bengali. She has been qualified as an expert witness in numerous specialty areas including, PTSD/Trauma, Country Conditions in India and Bangladesh, and more.

In her spare time, Ms. Mandal is an Adjunct Assistant Professor of Social Work & Law (an integrated curriculum); Criminology; Sociology; and Graduate Clinical Practice with Immigrants and Refugees . She holds joint faculty appointments at the New York University Silver School of Social Work, Hunter College Silberman School of Social Work, and the Borough of Manhattan Community College. Ms. Mandal teaches graduate level courses, undergraduate level courses, and brings over 20 years of field experience to higher education. She is also a Chapter Author of Forensic Social Work: Psychosocial and Legal Issues Across Diverse Populations and Settings, Second Edition.


| | |
| --- | --- |
| History | Since 2005, OWMFS was born out of continued collaborative partnerships with public defenders, capital defender offices, district attorneys, private criminal defense attorneys, and immigration lawyers throughout the Northeast and Southern regions of the United States. Presently, OWMFS also maintains relationships with private law firms, human rights organizations, court systems, the Department of Education, and universities. With the generous support of Brooklyn Defender Services and other key legal providers in New York City, OWMFS formally launched full-time in July, 2016. In its day to day operation, case consultation involves collaboration with investigators, psychologists, psychiatrists, social workers, lawyers, physicians, teachers, judges, clients, families, community groups, and a wide range of treatment providers. Ms. Mandal also offers qualified expert testimony in federal and state courts. As the direct practice of One World Mitigation continues to expand, Ms. Mandal uses information she encounters at the front lines of the legal system to inform broader public policy practices and reforms. In this context, the work of One World Mitigation strives to be holistic. |
Powered by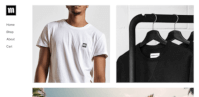 Create your own unique website with customizable templates.